Product Description
Jasmine Flower Tea slim fit Chunmee Tea  for wholesale - private label 
Serie:  Flower Tea 
Ref:   Chunmee green tea 
 [ Product Details ]
Jasmine Flower origin area : Guangxi, China ( The home of jasmine flower )
Chunmee tea origin area: Anhui, China (Our Songluo export chunmee tea )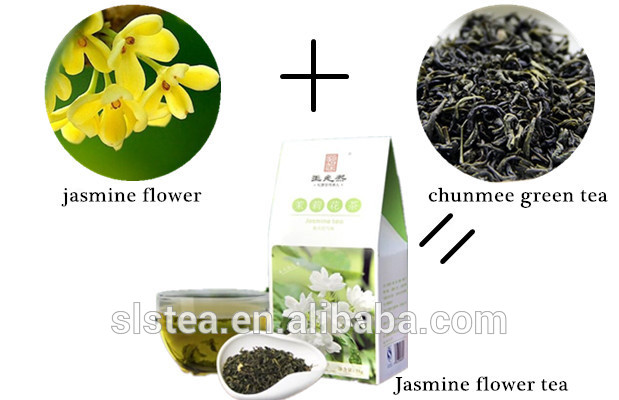 Dry Leaf Appreance                  

Straight eyebrow shape, thick jasmine flower smell 

Tea Soup Color

Clear , bright yellowish green

Aroma
refined aroma of Jasmine flower
Taste 

Mellow, Origin, full of stay sweet, the taste of spring 

Benefits of Jasmine Tea  

Help reduce weight ,elminate toxicant 

Antisepsis and anti-inflammation

Refreshing, relieve  stress. and etc. 

Songluo Tea         

Songluo tea is the only medicine used green tea in China.

It has a history of nearly 600 years and had been dedicated to emperors.

It is the earliest export Chinese green tea.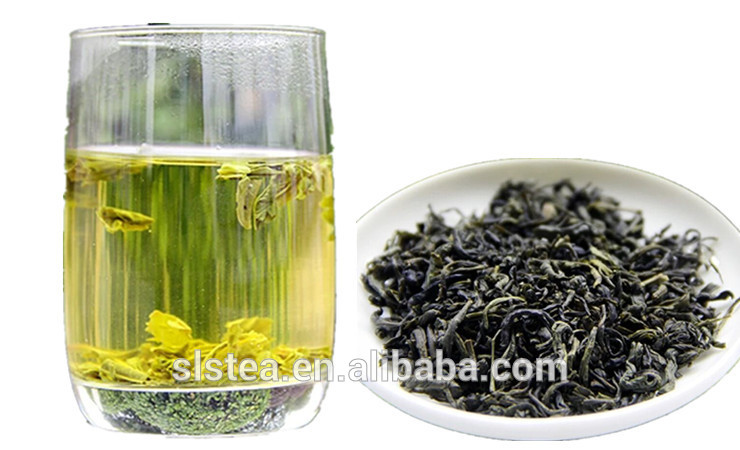 | | |
| --- | --- |
|     1   | Paper box: 25g, 100g, 125g, 150g, 200g, 250g, 500g, 1kg, etc. |
|     2  | Tin : 200gg, 250g, 300g, 500g, etc.  |
|     3 | Plastic bag : 25g, 250g, 500g, etc.  |
|     4 | Carton: 1kg, 2kg, 5kg, 10kg, 20kg, 40kg, etc.  |
|     5 | Plywood chest, Wowen bag...  any other package according to buyer's requirements |
Product Categories : Jasmine Tea