41022 Jasmine flower tea detox tea drinks - leading anhui tea factory
Basic Info
Model No.: Jasmine flower tea
Product Description
Chunmee 
Produced in China and always referred to as Zhenmei or Precious Eyebrows. it got its name just because its eyebrow shaped  leaves. 

41022 Jasmine Flower tea detox tea drinks - leading anhui tea factory 
Serie:  Flower Tea 
Ref:   Chunmee green tea 
 [ Product Details ]
Jasmine Flower origin area : Guangxi, China ( The home of jasmine flower )
Chunmee Tea origin area: Anhui, China (Our Songluo export Chunmee tea )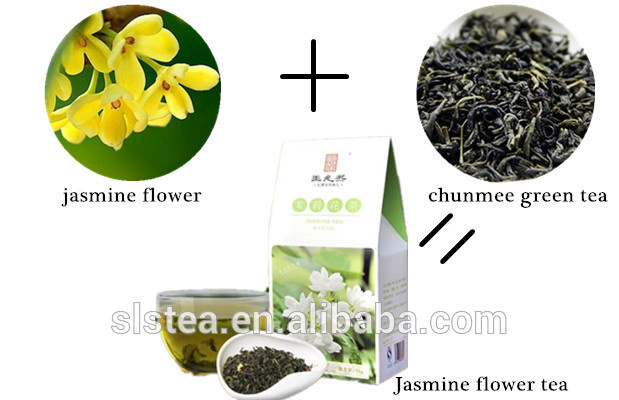 Dry Leaf Appreance                  

Straight eyebrow shape, thick jasmine flower smell 

Tea Soup Color

Clear , bright yellowish green

Aroma
refined aroma of Jasmine flower
Taste 

Mellow, Origin, full of stay sweet, the taste of spring 

Benefits of Jasmine Tea  

Help reduce weight ,elminate toxicant;

Antisepsis and anti-inflammation;

Reduce blood lipid and blood pressure;

Refreshing, relieve  stress. and etc. 

Songluo Tea         

Songluo tea is the only medicine used green tea in China.

It has a history of nearly 600 years and had been dedicated to emperors.

It is the earliest export Chinese green tea.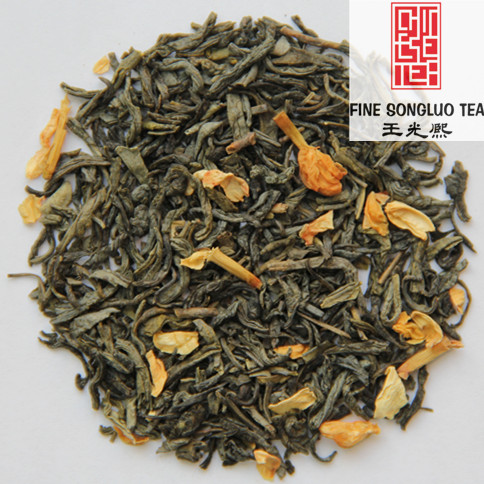 | | |
| --- | --- |
|     1   | Paper box: 25g, 100g, 125g, 150g, 200g, 250g, 500g, 1kg, etc. |
|     2  | Tin : 200g, 250g, 300g, 500g, etc.  |
|     3 | Plastic bag : 25g, 250g, 500g, etc.  |
|     4 | Carton: 1kg, 2kg, 5kg, 10kg, 20kg, 40kg, etc.  |
|     5 | Plywood chest, Wowen bag...  any other package according to buyer's requirements |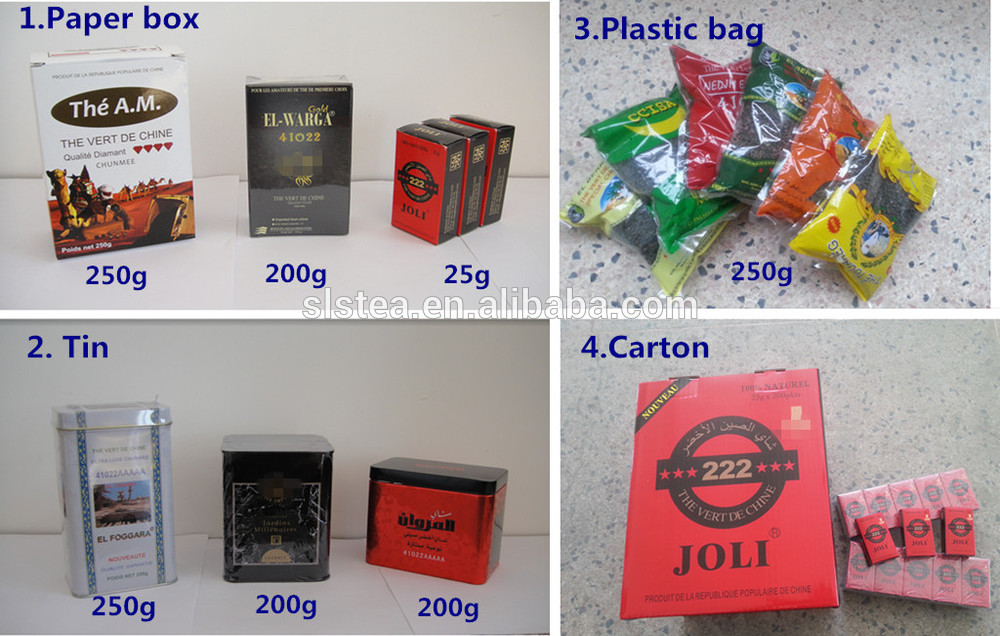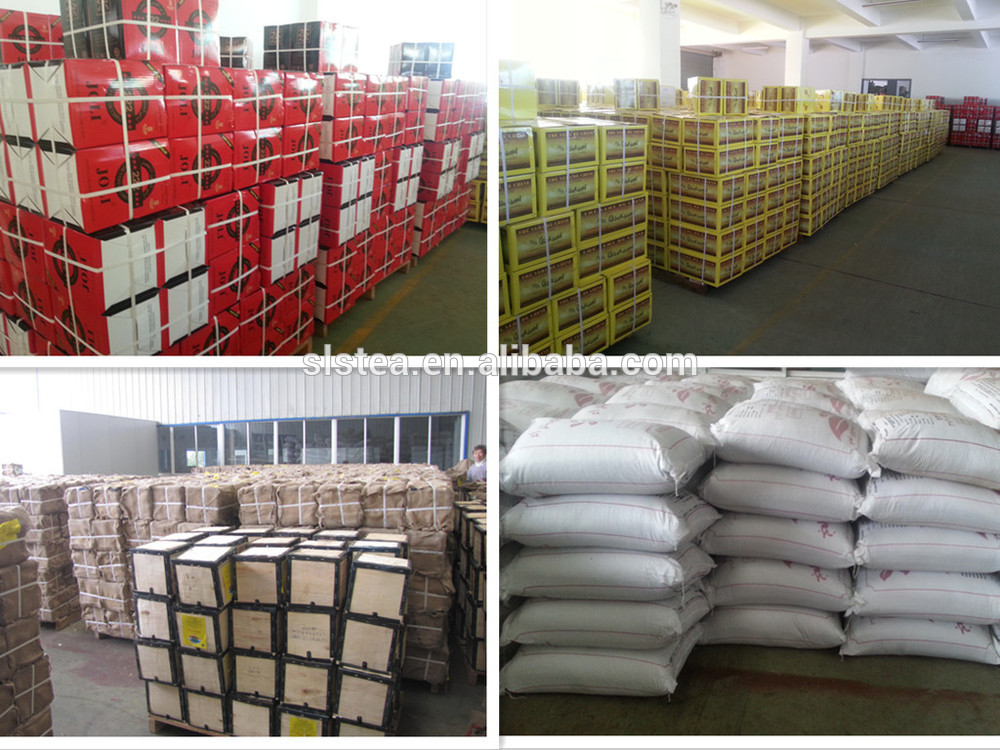 - Songluo company , located in the leading green tea producing province-Anhui, had gained the name " Top ten enterprise in tea industry of Anhui" and " Top one hundred enterprise in tea industry of China". 
   - Songluo headquarter covers an area of 66,700 square meters ( including 45,000 square meters clean workshop) with investment capital of almost 5 million dollors. 
    - Organic tea plantation base covers 80, 000 units of area and argriculture export base covers 30,000 units of area. 
   -  Has obtained major quality certificates like GAP, IMO, QS, ISO 9001, Organic Tea and Pollution-free. etc.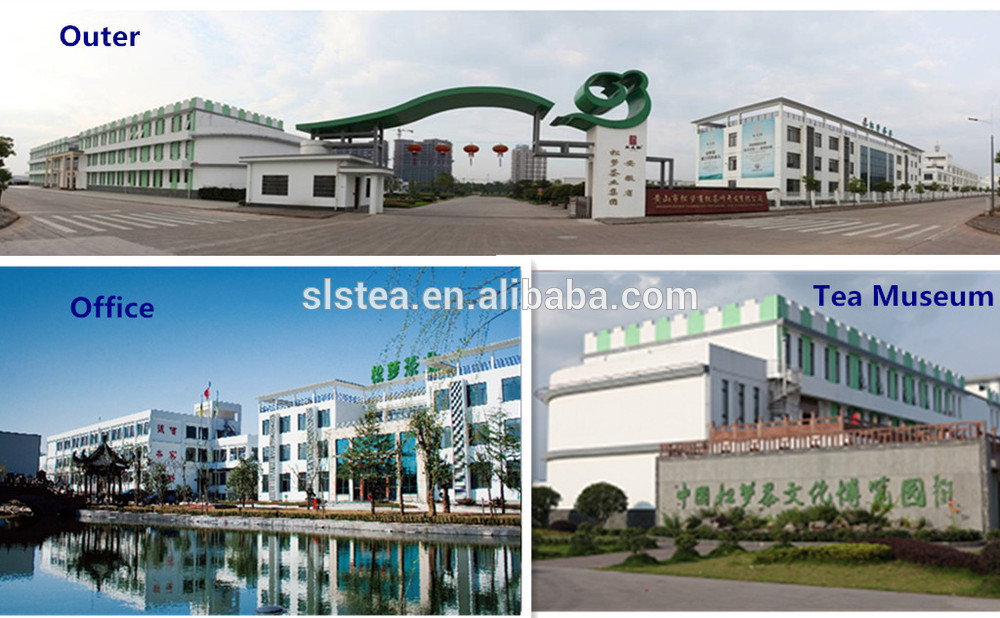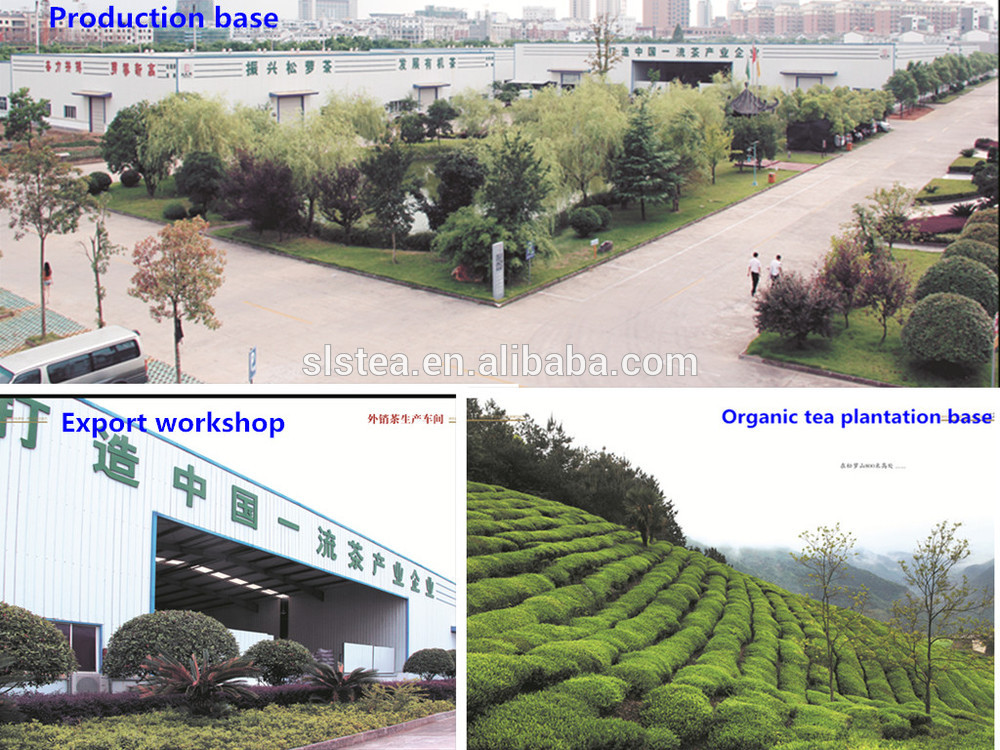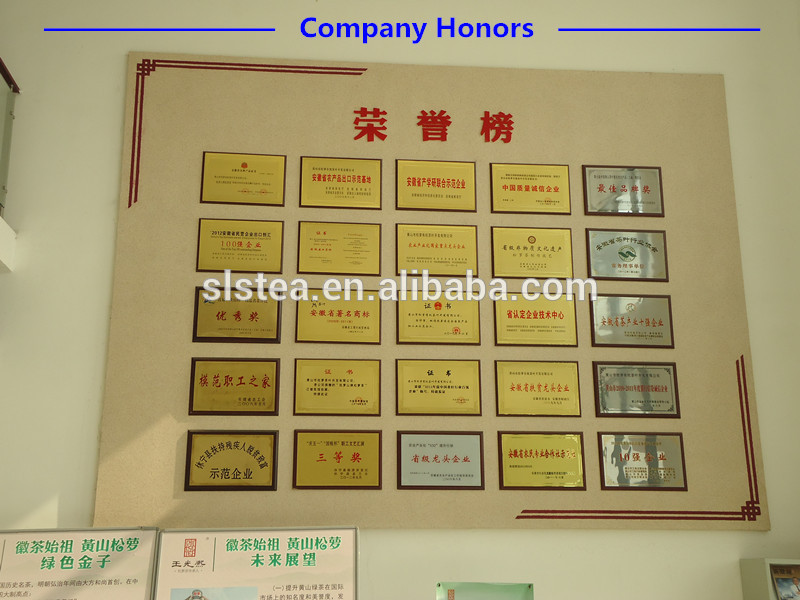 - In 2005 , Songluo introduced "The First Processing Line of Organic Tea " .
    " Clean Production Line of Rosted Green Tea" from related projects of China Ministry of Agriculture, which marked processing of roasted green tea in China stepping into an area of clean, automatic, continuous and digital.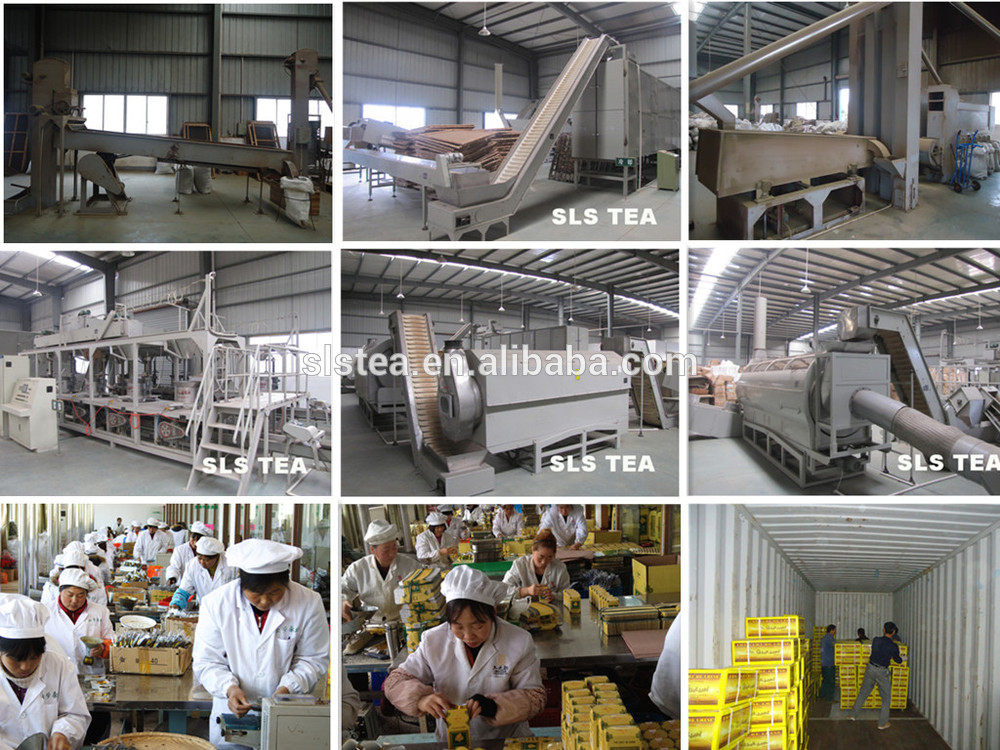 Others
">
    - The best origin area.  The quality of tea , mainly lies on the growth environment of tea tree. Our organic tea plantation base located in Huangshan, Anhui where is the leading tea production area of China. 
Near 30 degree north latitude and an average elevation of 700-880meters, our tea mountain can breed best raw tea.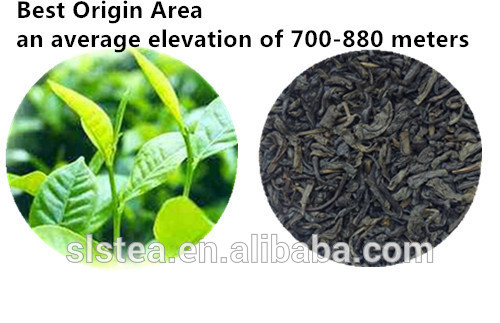 - 100 % quality guarantee. We do not spray pesticides or other chemical substances but use pollution-free physical deinsectization (like insect lamp) in planting  tea tree, thus ensures natural and healthy of our tea.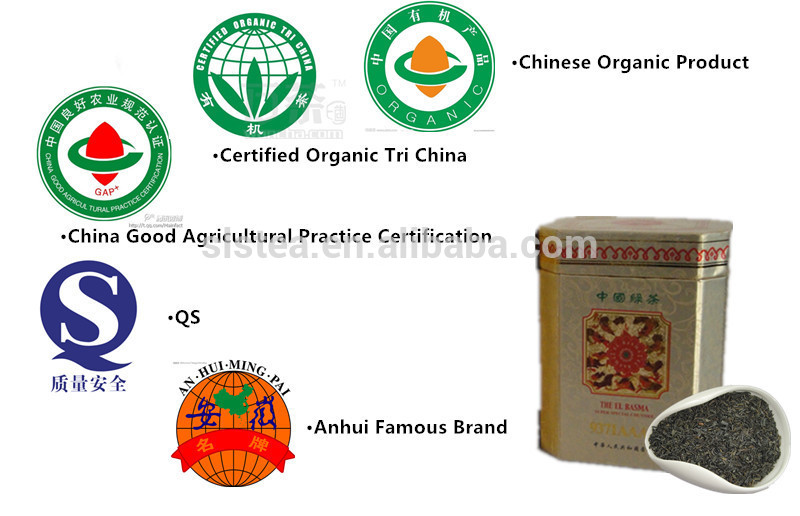 - Anhui Tea Ancestor, Huangshan Songluo   . Our Songluo tea  is a kind of famous Chinese tea with nearly 600 years history, which is honored as "green gold". Its distinct features compared with other famous teas are : Green color, High aroma, More mellow taste . Described as  "The seventh bowl of tea,   still taste unabated", Songluo tea is especially suitable for export. 
   - Factory Price.We are company with our own tea processing workshop and tea plantation base. 
  - High efficient purchasing channel, 0 payment risk . 
  - Professional export team. Our company export tea from 1999 and has become one of the biggest exporters at present. 
          i.   Our Sales History (Recent Years)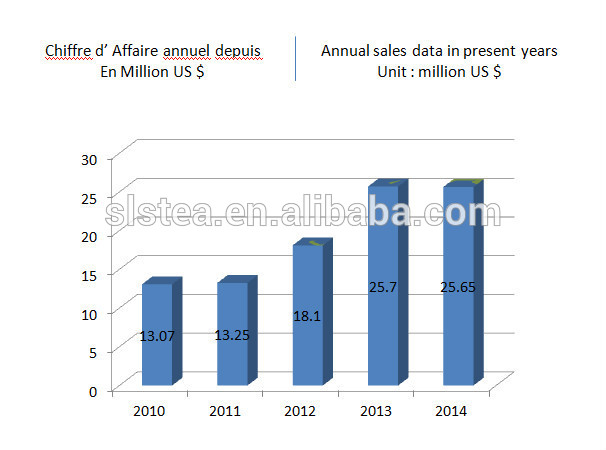 ii.  Our Export Team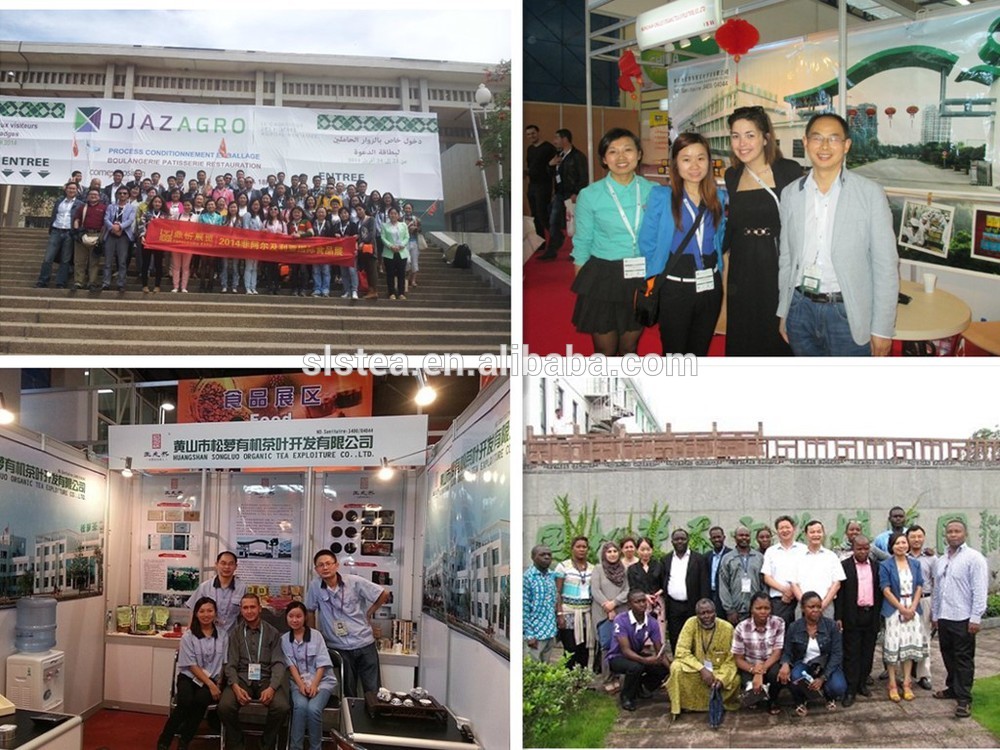 -  Strong business strength and excellent enterprise culture  
      Generations of people my hometown Huangshan, Anhui have been planting tea. Tea is a traditional industry of Anhui and treasure of China. We know tea , love tea, and dedicate in providing  right tea with great price. 
Real tea, real taste, real origin. Huangshan Songluo. 
 Looking forward to cooperation. 
Chunmee 41022 series refer to: 
Chunmee green tea / Chinese tea 41022 - wholesale Morocco
9371 series refer to:
Refined Chinese Green Tea 9371 high demand CHUNMEE tea drinks lower blood pressure
Product Categories : Others > Chunmee Tea