Product Description
Black tea Introduction:
1) Black Tea is a completely fermented tea made from leaves plucked from black tea plants. Generally, it produces refreshing red soups with stronger flavor than the less oxidized teas.
2) Unlike green tea, black tea retains its flavor for several years and may produce greater tastes under appropriate stock. Brewing at higher temperatures would not make the tea bitter, but longer steeping times will bring the bitter taste.
3) Caffeine Content: Half the caffeine of coffee
Detailed decrpition of Keemun black tea:
   As one of the most famous black tea, Keemun black tea is highly reputed by tea lovers around the world. 
  The dried leaves are neat and shiny and brew a smooth and mellow soup in amber red color.
  Tasting Notes: Smooth, mellow and features with mild orchid fragrance and a lasting sweet aftertaste.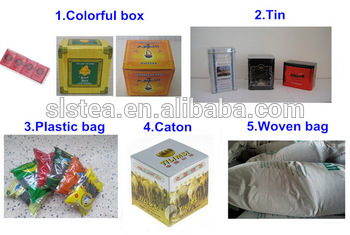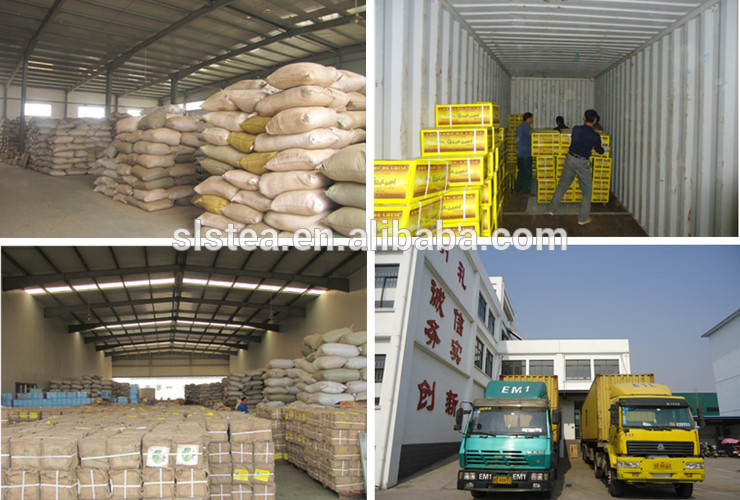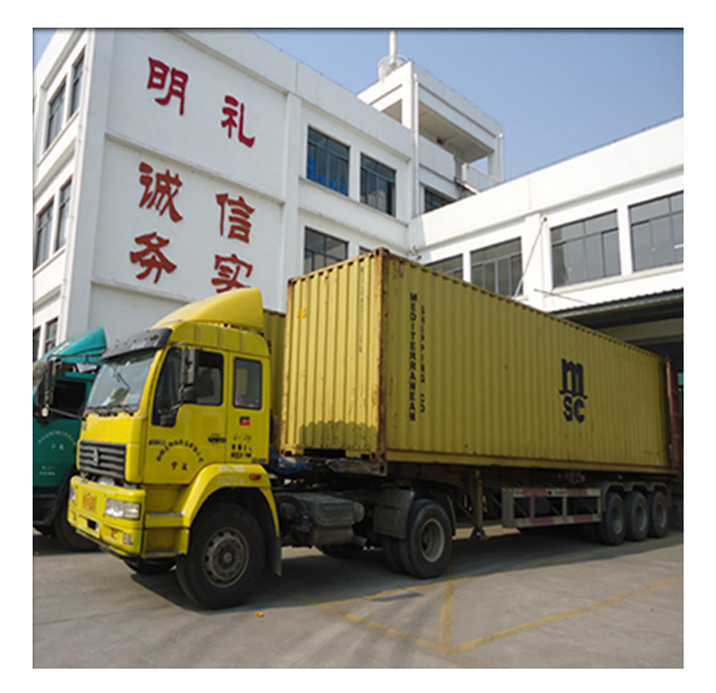 1) Make the same tea quality as per your tea sample.
2) Provide the sample as per your price.
3) Produce the package as per your size and design.
4) Shipment the same quality as per the confirmed sample.
5) Send the shipment sample before shipment as per your need.
6) Make the shipment on time as we promise.
We have the professional team to provide you with the best service.
- Songluo company , located in the leading green tea producing province-Anhui, had gained the name " Top ten enterprise in tea industry of Anhui" and " Top one hundred enterprise in tea industry of China". 
   - Songluo headquarter covers an area of 66,700 square meters ( including 45,000 square meters clean workshop) with investment capital of almost 5 million dollors. 
    - Organic tea plantation base covers 80, 000 units of area and argriculture export base covers 30,000 units of area. 
   -  Has obtained major quality certificates like GAP, IMO, QS, ISO 9001, Organic Tea and Pollution-free. etc.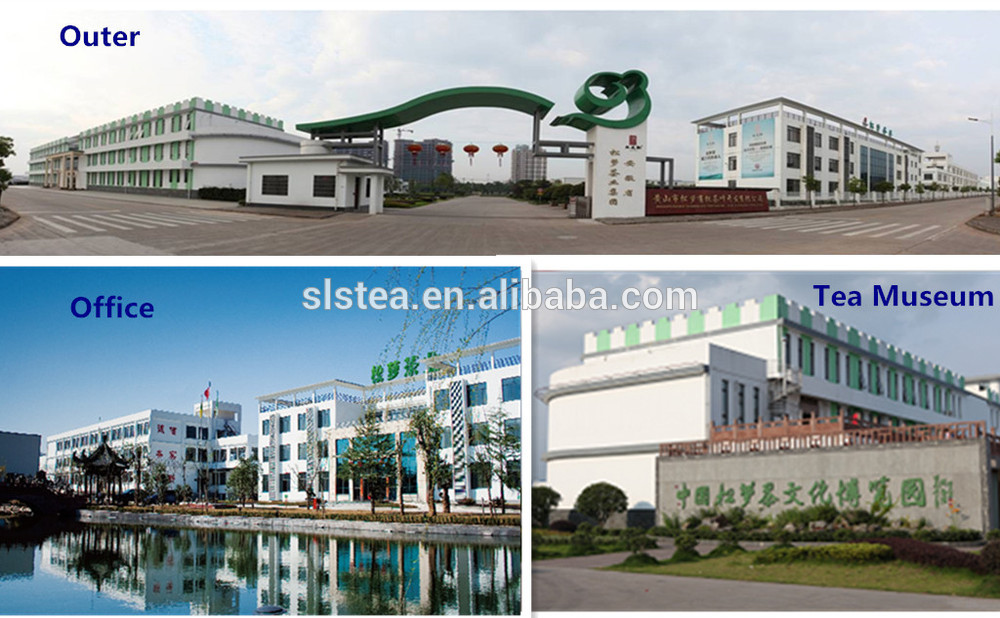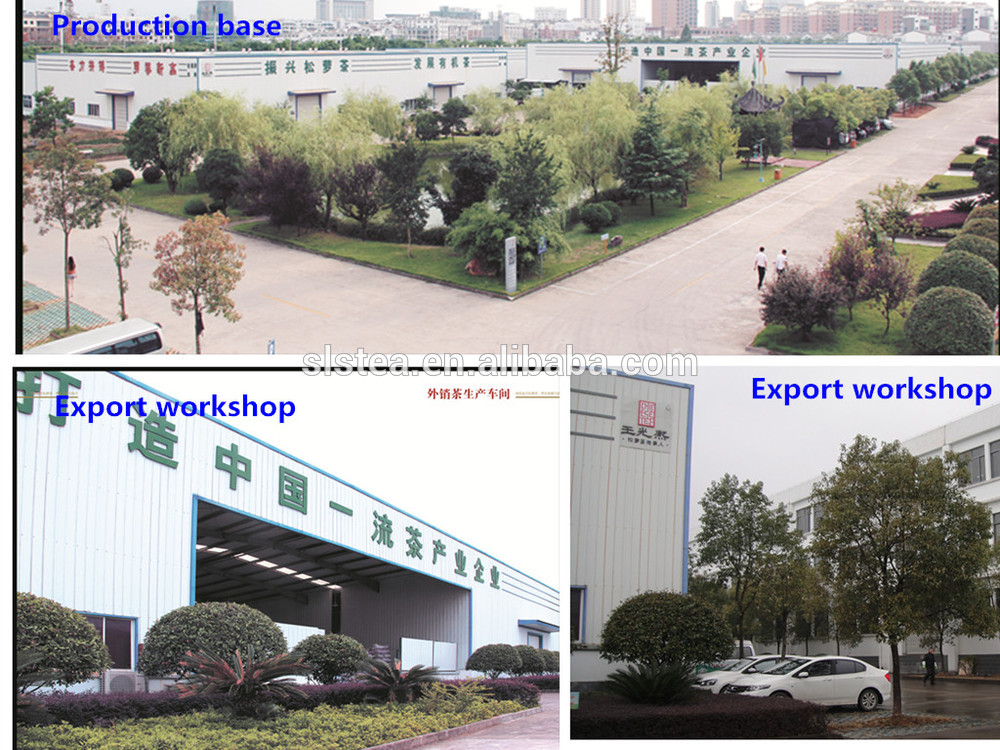 - In 2005 , Songluo introduced "The First Processing Line of Organic Tea " .
    " Clean Production Line of Rosted Green Tea" from related projects of China Ministry of Agriculture, which marked processing of roasted green tea in China stepping into an area of clean, automatic, continuous and digital.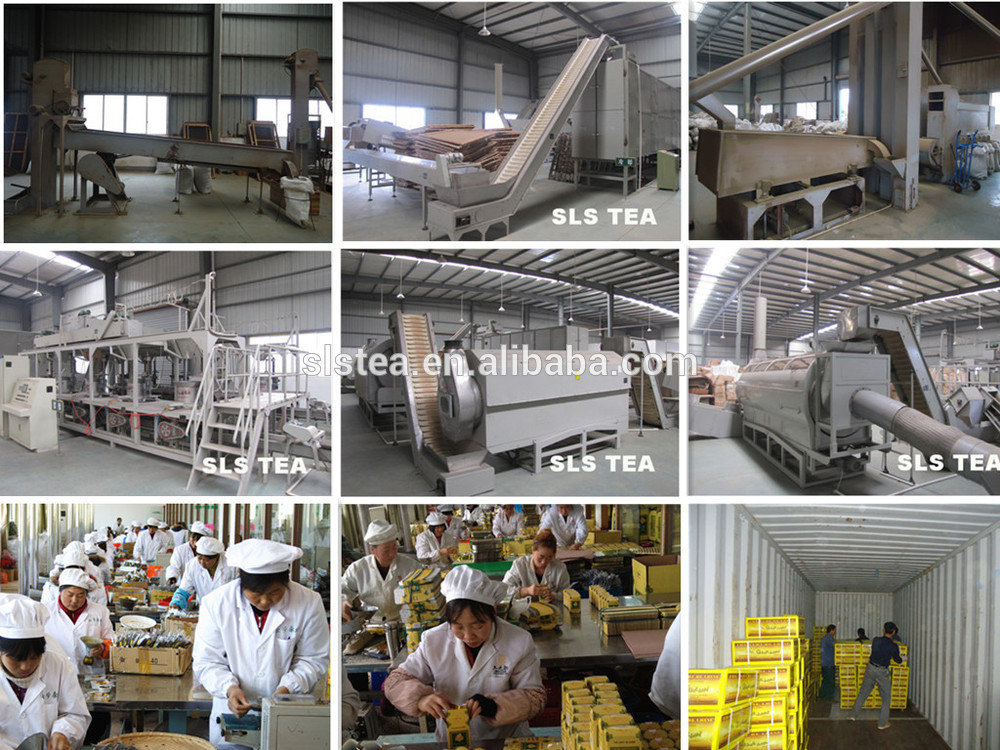 Q1: Are you a trading company or a manufacturer?
A1: We are manufacturer and we have tea farms and processing factory. Our approval No. is 3400/04044. Welcome visit our factory. You will be our factory by 30minutes from Shanghai city by plan, 4 hours by car.
Q2: So many tea and types, how can I distinguish from them and pick up our target tea?
A2: Samples and your sales market will be useful for that.
Q3: How is your Quality Control?
A3: We have 
certifications of FDA, GAP, IMO, ISO 9001, and QS. All the products are made strictly in conformity to inspection and quarantine criteria for the guarantee of quality before delivery and maintained a good customer services.
Q4: How is your price?
A4: We are factory and will give you best price!
Q5: Are you giving samples?
A5:  FREE Sample will be sent to you for evaluation within two days;
Q6: What is the production and delivery time?  
A6: Delivery time is  20days after order approval. 
Product Categories : Black tea